Flood Insurance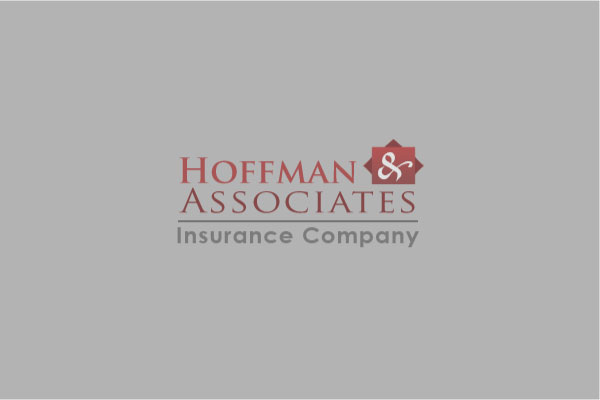 A potentially catastrophic scenario for many individuals in Florida with insurance is flooding, yet all property policies routinely exclude flood from coverage. The major provider of flood insurance is the Federal Government, through the National Flood Insurance Program (NFIP).
The definition of a Flood is:
A general and temporary condition of partial or complete inundation of two or more acres of normally dry land or two or more properties Overflow of water inland or tidal waters.
Overflow of water inland or tidal waters
Unusual and rapid accumulation of runoff of surface waters from any source.
Mudflow
A Collapse of subsidence of land along the shore of a lake or similar body of water as a result of erosions or undermining caused by waves or currents of water exceeding anticipated cyclical levels that result in a flood as defined above.
Amount of Insurance Available
Regular Program Additional= Amount
Emergency Program Total Coverage
Flood Insurance through the NFIP is only available on 'eligible buildings' or 'eligible contents' within 'eligible' buildings and only if the building or contents is located within and 'eligible community'.
Eligible Community
Not every community is automatically eligible for the NFIP. First off, they must apply for admittance to the program and request a study of the areas flood potential. This study results in a Flood Hazard Boundary Map being developed, and limited coverage amounts become available. At this point, the community is said to be in the Emergency Program.
A more detailed study of the community is then undertaken, resulting in the publishing of a Flood Insurance Rate Map (FIRM). This will make much higher limits of coverage available, but only if the community then agrees to pass ordinances designed to lessen or eliminate future flooding. Once these requirements are met, the community is said to be in the Regular Program.
Eligible Building: Must be a structure with two or more outside rigid walls and a fully secured roof, affixed to a permanent site, with 50% or more of the value above ground level. It must be located in an eligible community.
Eligible Contents: Must be located in a fully enclosed building or secured to prevent flotation out of the building. Certain specific property in basements and under elevated floors of buildings is excluded from coverage.
Insurance Forms Available from the NFIP Dwelling Form - this is for 1-4 family dwellings.
Preferred Risk Policy (PRP) - This is only available in low risk flood zones and has specific coverage limit combinations.
General Property Form - applies for all buildings not eligible under the Dwelling Form.
Residential Condominium Building Association Policy Form (RCBAP) - form applies for any condominium association with one or more residential units if (1) at least 75% of total floor area is residential and (2) the building is in a Regulator Program Community.
Valuation of Losses
Replacement cost applies to single family building losses for an individual insured principal residence and building losses in the Residential Condominium Building Association Policy. All other flood losses are valued at actual cash value.
Private Flood Insurers
In 2012 Congress passed the Biggert-Waters Reform Act, which brought significant reform measures to the NFIP. These changes lead to Congress passing the Homeowners Flood Insurance Affordability Act of 2014. Due to these changes, the Florida legislature passed Senate Bill - 542, which streamlined the process of private insurance carriers to write flood insurance in Florida. This new legislation provides an alternative to the NFIP. The new legislation allows private carriers to write four different types of flood coverages:
Standard Coverage - only covers losses from the peril of flood as defined by the NFIP.
Preferred Coverage - includes the same coverage as the standard policy but also covers flood losses caused by water intrusion from outside the structure that is not otherwise covered under the standard definition of flood.
Customized Coverage - must include coverage that is broader that the standard coverage.
Supplemental Coverage - provides coverage designed to supplement a flood policy from the NFIP or from an insurer issuing a standard or preferred coverage policy.
Do You Own Property in Florida? If So, You Need to Be Sure You Have Flood Insurance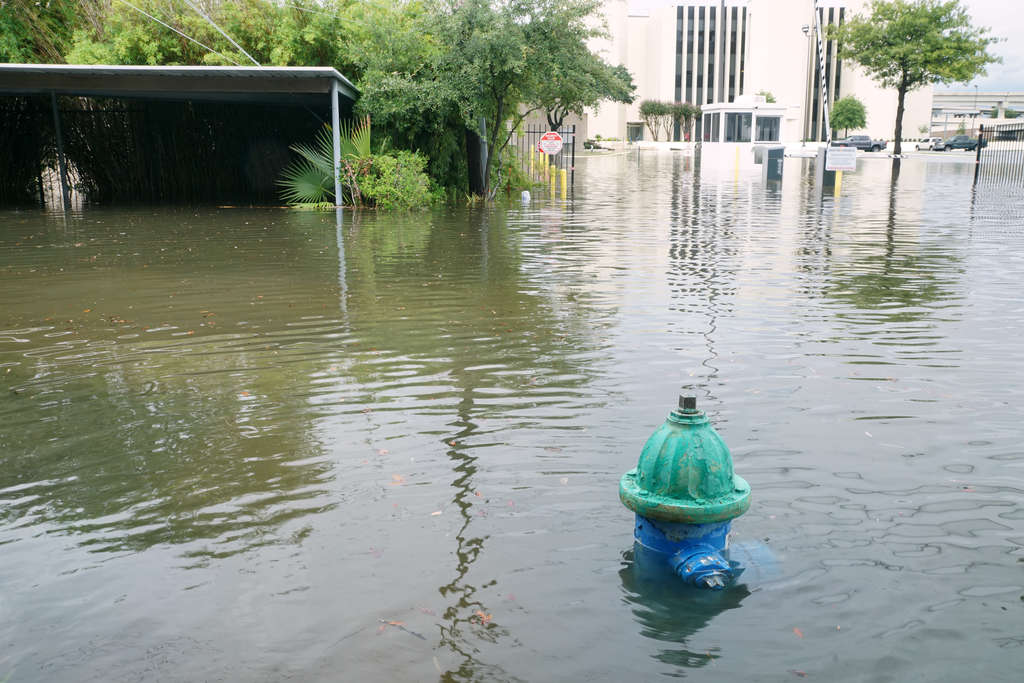 Living in Brevard County is a wonderful experience. From the warm, balmy summers to the mild and beautiful winter season, Florida is pretty much a paradise all year round. It's no wonder that it is one of the country's most popular tourist destinations, and that so many people decide to retire to the area.
But living in Florida has a dark side, too. Because of the location of the state, and the proximity to the ocean, we frequently suffer from severe tropical storms and hurricanes. When this happens, it is not unusual for residents to suffer expensive damage to their homes, businesses, and other buildings.
Fortunately, we at Hoffman and Associates are equipped to help protect you from storms, floods, and other forms of devastation. We have been helping people just like you for years, and we believe that having the right insurance is an absolute must.
Our team of coastal insurance experts are available to anyone who is interested in finding out more about what kinds of insurance policies they may need. We offer a range of products, from homeowners insurance to hurricane insurance to flood insurance.
We want to take a few moments and discuss flood insurance. You may not be aware exactly what your homeowners' policy does (and does not) cover, and you may not know what you can do to protect yourself from catastrophes that may not be covered by your other insurance policies.
Used correctly, flood insurance can be a vital part of a layered protection scheme, and can help you be sure your home is protected from anything that Mother Nature can throw at it.
What is Flood Insurance?
Flood insurance is a supplemental insurance policy that is used to cover specific types of damage that your homeowner's policy will not cover. Contrary to what many people may believe, a homeowners policy will not protect every single type of damage to their home.
Homeowner policies, for example, do not cover damage from flooding. Whether it is water damage from a sudden flood, a gradual seeping due to the property's position relative to the water table, or rising water for all of them you would need to obtain flood insurance to protect your Brevard County, Florida property.
Flood insurance covers obvious things such as repairing the damage that flooding can cause. In addition, it helps defray the cost of replacing appliances, furniture, clothing, and other things that get ruined.
Depending on the specifics of your policy, flood insurance may be useful for other things, too. Some Private Flood Policies may help to cover the costs of staying in a hotel or apartment while repairs are performed on your house. Or, if you suffer another loss as a result of the flood, you may find that this type of insurance is the best means at your disposal of making yourself whole again.
Flood insurance does not replace homeowners insurance. Just as there are some things that homeowners insurance is not designed to do, so too does flood insurance have some limitations. You should not rely on it as your only source of protection, particularly because you live in Florida-where storms can cause tremendous damage with their fierce winds as well as with water.
In spite of its limitations flood insurance is a valuable addition to your coverage portfolio. In fact, homeowners who take out a mortgage from a lender that is federally regulated and buy a home in a Special Hazard area (High risk flood zone) will be required to buy flood insurance prior to closing. Keep in mind we are all in some type of flood zone in Florida so just because it may not be required by your bank doesn't mean you shouldn't purchase flood insurance for your own peace of mind.
Why Do You Need Flood Insurance?
As we discussed above, flood insurance is useful to have because it helps cover the gaps in your other policies. Homeowners insurance will not cover flooding, as well as, renters, condominium or fire insurance policies. Also, in Florida you will normally have a very high hurricane deductible (typically 2% of your dwelling amount). Because of this, you need more specific insurance if your building is at even a minimal risk of damage. For example in addition to flood insurance you may want to consider a hurricane deductible insurance policy this is a relatively new policy to the state and will pay your high Hurricane deductible if you have damage from a covered event.
Many people tend to underestimate the expense of repairing their home or office. They may consider that, because it is just water, they can just open the windows and let the place dry out. Unfortunately, it is not nearly that simple.
Floods bring all sorts of destruction with them. In addition to the obvious damage such as ruined carpets, crumbling drywall, and destroyed furniture, there are other more hidden issues. For example, a flood can create a hazardous mold issue under the floors or in the walls of a building. This issue will have to be repaired, and doing so can be extremely costly. Estimates done by the National Flood Insurance Program show the water repair cost of a home according to the water depth by using a simulator. The simulator showed that the average estimated damage for having only 1-4 inches of flood water in your home costs a minimum of $8,000 in repairs.
Allow Us Help You with Your Flood Insurance Needs
We are proud of our reputation as one of the leading insurance agencies serving Brevard County since 1964. While we specialize in high risk coastal areas and we don't just serve Brevard County: we have happy customers all over the state of Florida.
If you are not sure what kind of insurance may be best for you, we can help. Please feel free to pick up the phone and give us a call. Or, drop by our office for a chat. We are happy to sit down with you, evaluate your risk picture, and help you determine what kind of coverage is best for you.
We are here to answer any questions you may have, whether they pertain to flood insurance or some other insurance need. And we are ready to lend our expertise in helping you protect yourself from loss in the event of a disaster.